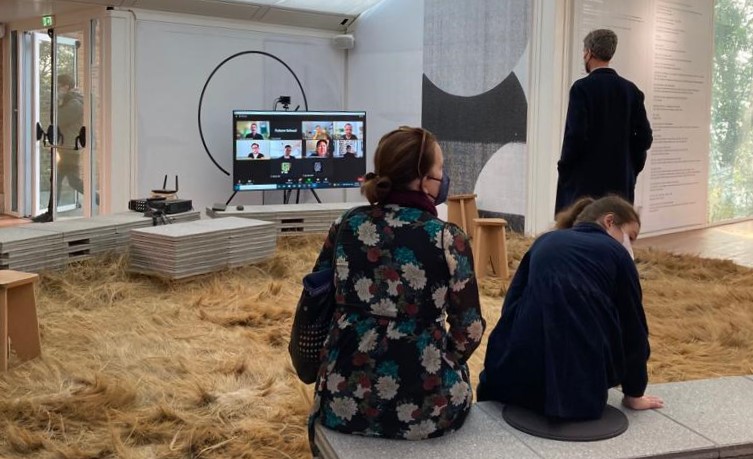 Thanks to Ana Betancour and Carl-Johan Vesterlund I got to participate in a roundtable at the Venice Biennale, through the Korean Pavilion & Future School. The topic for our roundtable group was An Atlas of Global and Local Imaginaries and our common denominator was different kinds of mapping, mostly geared towards socially responsible architecture and planning.
The discussion was streamed to the pavilion in Venice – we had initially talked about doing it live on site, but, well, Corona – and it was curious to see the pictures afterwards of my remote face talking at people. Of course, I would have loved to participate in person, but the benefit of sitting in front of a camera at home is that I'm more relaxed when I'm not blinded by stage lights or can hear people shuffling in their seats.
I presented my ongoing project What is this place / This is the place and the others were kind with their comments. The project is a mapping of a site in Gothenburg, and it's at times like these that my proclivity towards obscure knowledge shines, and it was interesting to hear the others take on it – especially since they're all practicing architects. I might be on to something with WITP/TITP and wonder how else to present the project in addition to the project page at mmm.page/monocultured.