I don't know how the gene has survived in the Swedish climate, but Sara claims to be unable to function without a trip to warmer, brighter countries in the winter. You'd think that this trait would have been mercilessly bread out of anyone foolish enough to settle this far up north, but perhaps it's combined with some other, more useful genetic features which make up the Sara, and have survived that way. Either way, she booked a charter to Sharm el Sheikh in Egypt, and brought me along for a January excursion.
My previous forays into charter tourism have been a mixed bag — n.b. The Tunisian Experiment — but this trip was a whole other thing: My ambition was to eat houmous, swim a bit and perhaps read a book or two. Sara had been there before, so even though she mostly wanted to counteract the effects of Swedish mole-like existence, there were some ambitions as to activities: Snorkeling, eating fish, walking in the mountains.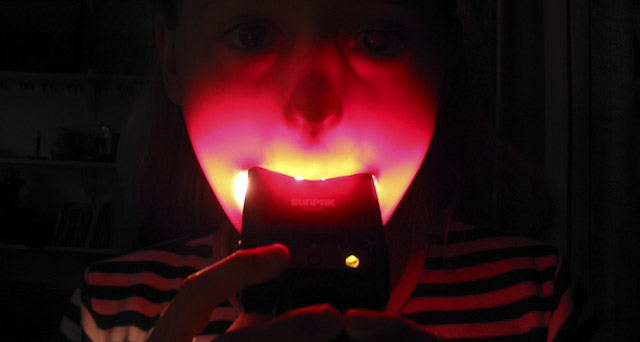 We're on the flight: The stewardess goes to check, returning with "yes, unfortunately penut-butter sandwiches are out of the question because of the allergies." So we spend the five hour flight very hungry, doing the most of our chewing gum and water. Back in the flight crew cabin, Sara spots stewardesses eating the Snickers bars they'd withdrawn from sale because of the allergic person, which does nothing to improve our mood. Once we're through customs we're enjoying the mushy white peanut-banana infused bread, palm treas silhuetted against the setting sun, and soon are on our way to the hotel. It's warm-isch, bright and we're not in cold dark Sweden anymore, which fulfilles the first objective of the trip.
We're travelling with unspecified quarters, so when the guide mentions that our hotel "isn't exactly a five-star resort" we understand it as a promise of a broken faucet and bats in the closets. No such thing though; hotel Regal is well kept and in the old part of town ("old" being a relative term, since there's almost no building older than 30 years) which suits us well — according to Sara it's calmer and more cosy than the newer areas, and the "old market" is relatively close by.
There's only us and a family with kids getting out at hotel Regal, which doubles the hotel occupancy. Out of the eighty or so rooms only a handful are in use, and so when we open our ground floor back door there's a still pool and a closed bar outside. No sound interrupts the evening call to prayers.
Luggage is dumped onto beds, bathroom lights are turned on and off three-four times, and then we head out to eat. We don't even get out of the courtyard before someone stops us, and within minutes we're in the office of Manta Ray divers and Ramez is showing us his diving videos and describing the available tours. I hadn't been under water since I took my PADI license three years previously and hoped to get a chance to see all the corals and marine life that people rave about — the most exotic thing I've seen diving in Sweden are two pissed off crabs, fighting — and we were suggested that a day-trip would also allow Sara to try an assisted dive.
With half-hearted and hunger-driven commitments of discussing the matter and getting back to him, we're heading out to find food. Sara vaguely remembers a restaurant from last time she was here, and we're soon heading downtown. Soon we're in the Fares fish restaurant. It's bustling, very bright, overstaffed, but the selection is big and the food plentiful; With a few exception this would set a routine for our stay, as Fares was one of the easiest places to navigate as a vegan – there's plenty of houmous and baba ganoush and garlicky veggies. Not considered "main course material," they're dirt cheap, so I felt bad for getting the salad buffet each time and overtipped and bought unnecessary side dishes. Sara had all manner of evil foods and enjoyed deep fried, steamed and whatnotted marine life which I'm sure had a loving parent or thousand now orphaned offspring. Two missions accomplished and it's only the first day. We're off to a good start.
We go for a coffee, play some board games, and I try to get as much milage out of "la shukran" as possible in my interactions with the old market sellers. A couple of days later I also learn the hand gesture for "no thank you" which simplifies the process of turning down the taxis which badger you at every opportunity. Perhaps my Polish heritage instructs how I like my shop keepers — bitter and resentful — but I don't see the value of shop owners assailing you and short of dragging you into their store. I understand that it must work or they wouldn't do it, but I'm not sure what the mechanism is by which it works; certainly doesn't with me.
More depressing is that some of the shop keepers — who without exception are male — take the opportunity when fitting a scarf to paw Sara. Far from everyone did this, but it was common enough to be depressing. As a tourist you're a transient biped with cultural baggage, requirements and a wallet, and so are not afforded as much consideration as a real person, but it's still sad when you greet people suspicious if they also are gonna rub their dick in your back accidentally for five minutes while grinning like an idiot.
And again, what the hell are you going to do about it? Huff and puff and storm off? You're not making structural change, and not changing the mind of whoever wronged you. Trying to shame them, calling police or security? Sure, but how long will that take, what will you get out of it, and are you sure it would work? In the end, you flag the place and move on, perhaps write a blog post about it. This does make you appreciate more those men who sell you things who are actually nice and don't grope you. I wonder if that's a Yelp-review sticker they'd put in their window: "5 Stars! didn't touch my butt once! ☆☆☆☆☆!"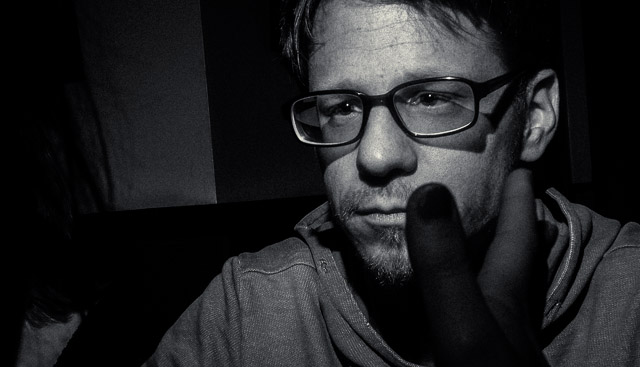 Cars in Sharm El-Sheik suffer from tourrettes, but you pretty soon get used to the constant honking. "Driving" is better defined as "accelerating" while breaking is probably considered optional, as are headlights, even after dark. You soon learn to run across roads and never to assume that a driver regards you as more than a messy speed bump. The thirty centimeter curb which you thought was sloppy workmanship the first few times you saw it, turns out to be your well designed friend. Sucks if you're in a wheelchair, but the cars can't get at you easily.
We settle into a pleasant routine. Food at Fares or from the friendly falafel shop across the street (Later, Ramez the diver was incredulous. "You've eaten there and didn't get horribly sick?!") and swimming at by the lighthouse beach. We meet people who greet us first in Russian, then English, Turkish, Polish. Not enough Swedish tourists to merit learning that language. There's plenty of racism all around, and Russians are the most numerous and most despised, viewed as angry drunk morons. In Fares — a non-alcoholic chain, as are many in Sharm — we saw a head waiter being berated for telling the party of ten that they weren't allowed to drink their vodka at the table. The women looked put-upon but expensively dressed, the kids oblivious and fat, the men thick-necked and hostile — had you painted a more stereotypical image of a Russian family you'd have to add a babushka.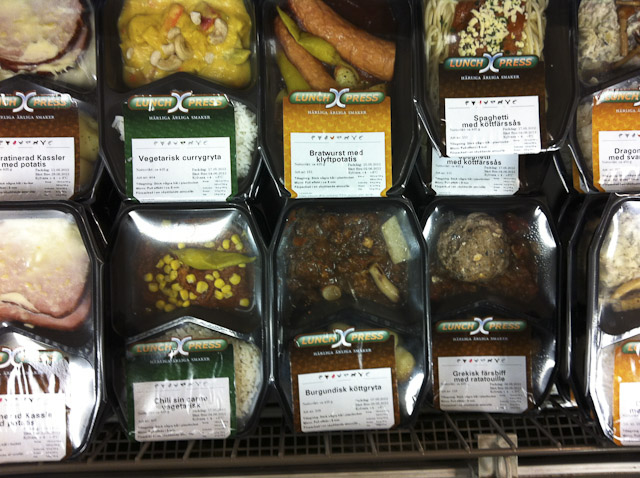 We bought a day trip with Manta Divers and with Ramez as instructor, and Sara did her first, and then second, assisted dive. I dove alongside them, and the corals and the fish and the clear water was ridiculously beautiful. I've become so over-sensitised by all grand imagery in movies and pictures that when I come across something similar in real life it feels fake. The first few times I saw the coral reefs while snorkeling I was laughing through the tube — it felt like a very immersive Disney cartoon. Diving among the corals added the bonus sensation of potentially maiming the local ecosphere by an uncontrolled descent, but I managed to stay clear of murder by adjusting the BCD once a second… The other bonus feeling was swimming out over the land shelf, and having nothing but a drop into darkness below me — it's like a suspended fall into forever and ever.
For the remaining days, we're swimming by the beach and drinking Turkish coffee — hot water poured over ground beans — eating at Fares, drining beer at the branded beer pub, or shopping fabrics and tobacco. Sara got a "very good price just for you" from the guy she bought from last visit, but in the end I spot the same leaf at the airport for half the price. The airport has the largest smoking lounge I've seen, and also a "Real British Pub" with probably the most atrocious service imaginable — checked-in people at airports are the most captivated clients short of prisoners — and as a moral support for my poor stomach which had had one Fares-dinner too many (my quota of houmous for 2013 is used up) I hazared a beer and some god-awful chips. Apart from a gurgling sound, and a constant feer of shitting myself while asleep on the plane, it was a content and browner Mateusz who landed in Gothenburg.