Here's my theory on having fun. If you're trying too hard, you're not going to succeed because your expectations are way up high in the collage-movie-stage of fun.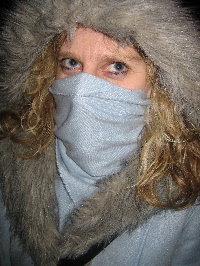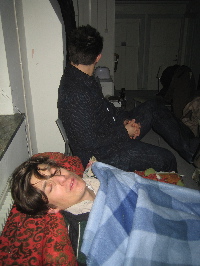 We had some people over in the studio last weekend, and even though all were nice and such, there was this anticipation in the air. It took two minutes for someone to react even when I put on some Mochipet, and I had done it out of spite (I do like Mochipet very much, but most of the people I hang around don't appreciate his music. Not at a party anyway). That's how distracted people were.
Sexual frustration is a big thing at context & media right now. Most people are engaged in oral sex all the time, and it's getting to me. (Yes, this is a so called pun, and by oral sex I mean that they are talking about sex a lot. I lifted this pun from Terry Pratchett, who is talking to me all my waking hours thanks to the never-ending supply of his audiobooks on the pirate bay.)
Way too much to do. Managed to get some filming done a week ago, and had a three-dee course as well (jhezuz it's a mess to play with 3 dimensions). I'll be posting some pics of the masterpieces I put together. Or maybe not, they were kinda crap.