When my paternal grandmother died last spring, we stopped by in Sanok to check in with my fathers father. Although not totally estranged, the relationship wasn't very cordial and he hadn't yet met dads second wife of fifteen years, nor their kids. The meeting was short and somewhat strained, but since grandfathers refusal of taking chemotherapy had left him with only a handful of months to live, dad thought he'd make an effort.
The previous occasion that I'd spoken to him had been almost ten years ago. Dad called me up on Iceland while visiting grandfather who had taken ill, and asked that I talk with him. I told shortly of what I was doing and where I was, and he sounded very weak and grateful that I'd taken the time to speak with him. The stories I've heard about him has him pegged as a dick, and perhaps illness had brought awareness of this to the foreground.
Regardless of his feelings, he died two weeks ago from metastasized cancers. When we met him in spring he had a brisk step and keen, albeit weary eyes. He'd cut back on the amount of work and now went to his tailors studio only to keep himself occupied during the days. He was living with a woman who cared for him, and if he was wanting for anything it was certainty that he'd die with dignity, which he'd found lacking as of late.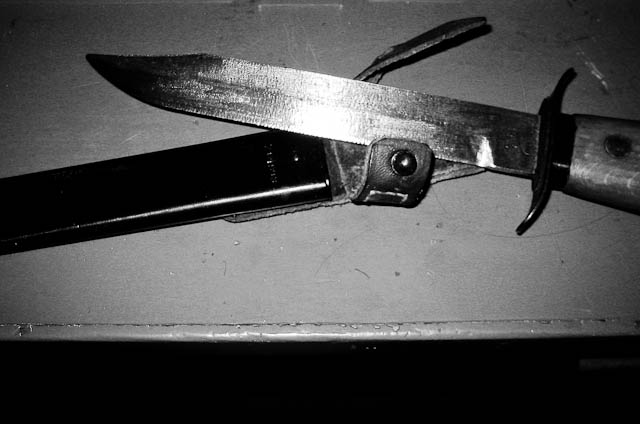 When I last saw him, I was ten or twelve. He gave my brother a straight razor and me a paratrooper knife. "When the Russians attack at least you can take one with you" he said. Mom confiscated the razor. I used the knife when I parachuted ten years ago, but have not killed any Russians. My brother went to the funeral a week ago, while I stayed at home, tied to work, sending my regards to those left behind, and from afar.
Now both my parents are without parents.